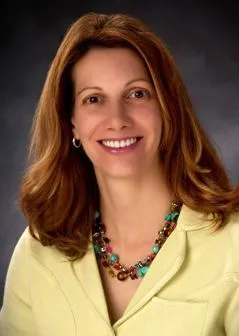 Tamara Gray, DDS
Dr. Tamara Gray is a native of Springfield, Missouri. After attending the University of Tulsa on a basketball and academic scholarship, she attended dental school at the University of Missouri Kansas City. Upon graduation in 1992, she entered the U.S. Naval Dental Corps. She served as a reservist in the Texas Air National Guard until 2014, when she retired as a Lieutenant Colonel. In 2001, Dr. Gray started her own practice here in Keller where she focuses on general dentistry, cosmetic dentistry, and a type of orthodontics known as Orthotropics. Her thorough care and compassion for her patients allowed her practice to quickly grow into the esteemed Keller, TX practice it is today. Dr. Gray is married, has two children, Connor and Camden, and two step children, Jake and Nathan, with her husband, David.
Dr. Gray takes great steps in her continuing education and averages around 200 hours of CE each year. She is also a sustaining member of the following associations:
Academy of General Dentistry
International Association of Facial Growth Guidance (Orthotropics)
North American Association of Facial Orthotropics
American Academy of Craniofacial Pain
American Academy of Gnathologic Orthopedics
International Association of Orthodontics
American Academy of Dental Sleep Medicine
Buteyko Breathing Method Practitioners
Military Officers Association of America
---
Brenda Burges, DDS
Dr. Brenda Burges is a native of Texas. Dr. Burges played volleyball while attending the University of North Texas on a full scholarship. Dr. Burges then graduated from Baylor School of Dentistry in 1990. Dr. Burges has retired from the Public Health Service as a Captain.
Dr. Burges enjoys providing a variety of dental treatments to patients of all ages. Her expertise is with root canals and defined extractions as they both provide instant relief to patients that are in pain. Dr. Burges is proud to work with the team of hard working, dedicated people at Gray Family Dental.
Dr. Burges has a passion for athletic activities and keeps herself busy mentally and physically. Dr. Burges loves all animals, especially her three dogs and one cat. Dr. Burges is married and has a large loving family and many friends that keep her busy in her off time.