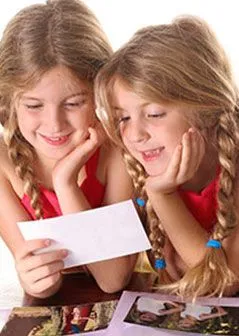 Dr. Gray and her staff are THE BEST. Each person is extremely welcoming, kind, efficient. Dr. Gray is the most caring, competent dentist my family and I have ever had. She is simply amazing with children. I am 50 years old and have had extensive dental work done more than once under her hands and couldn't be happier. Our family would recommend her and her office to everyone!
Rochelle B.
My family has been patients for several years. We as a family have had about every type of care provided to us-cleanings, fillings, baby teeth extracted, emergency visits, and orthodontics. We couldn't ask for better care. They remember our family and treat us individuals. The office is very easy to locate. I didn't have any trouble finding it at all the first time we visited
Michael S.
I'm not sure anyone truly enjoys going to the dentist, but I can say that the two visits I have had to Gray Family Dental both have been very pleasant. The last time I showed up on the wrong day and they were able to fit me in without any delay and complete both my fillings and my cleaning. The dentists, the hygienists, and the receptionists have all been extremely professional and seem to really enjoy what they do.
Troy K.
Very nice and understanding staff. Made me feel at ease. Very accommodating, I was only there for a broken tooth but left with a game plan to get me back on track in regards to my dental health. I was greeted by name upon my 2nd visit…very impressive. Punctuality…both appointments started when scheduled. I wasn't left waiting.
Matt E.
The office and staff are tremendously helpful. Everyone always explains what they are going to do. The front desk personnel are always cheerful and helpful. From the minute you enter until you leave the experience is great.
James F.
This office is amazing! 5 Star Rating! Dr. Gray and ALL of her staff are so wonderful and caring! Dr. Gray is so gentle I told her she could hurt me a little more!
Vicki M.
EVERONE was friendly and made us feel at ease with our first visit back to the dentist in a while. All of my family members were shocked and please with the welcome we felt as well as the kindness from each person we encountered. The office staff sold me when I made my first phone call! The hygienist was an amazing person to work with us and was very down to earth and did not mind talking with us and answering questions. Dr. Bronkhorst was very friendly and positive with each of us. We could not have asked for a better experience!
Laila P.
I am very happy with the dentist, so happy that I will drive 5 hours to have my work done!! I also love my hygienist, I floss every night because of her!! The office in general is great and I will continue being a patient as long as I am able!!
Sherri D.
Dr. Gray and her staff helped me feel comfortable during my dental work with no pain. From the dental cleaning to my fillings, the staff were very thorough, reassuring, and gentle.
Tim M.
By far the best experience I have ever had at a dentist appointment. Wonderful staff, very concerned about the patient, my cleaning was wonderful, I will never be afraid to go to the dentist again. My hats off to everyone in your office!
Lynda N.
Your staff is always pleasant to work with and very efficient. The hygienist took care of me and did a wonderful job. Also, Dr. Bronkhorst has done an excellent job. Thank you, I really do appreciate you all!
Joan S.
Just keep doing the excellent job you do and that will be great!
Jack B.
Excellent Dentists and Staff. I always have a really good experience when I have to have work done.
Leon S.
Everyone that has worked on or talked with me in the office is great. Very friendly and warm office!
James H.
Super great staff, always friendly. Been going to Dr. Gray for 10 years. Our whole family goes to her and love it!
Ayden S.
This is the friendliest dentist office I have ever experienced!
Kelli K.
---
If you'd like to share some kind words and smiles, please ask our front desk staff for a comment card at your next appointment. We'd love to hear about your experience!